In my previous post, I talked about how important it is to invest in a paid internet security software. Paid software is supposed to be more feature-rich, comes with priority support and updates and is simply more powerful than a free security software. However, free pc and internet security software isn't that bad either.
There is some very good quality software available for free that can help secure your pc and provide good protection against hacking and other threats. Most of the free security programs however are free for personal, non commercial use. So, if you are willing to use them commercially, say for your business, it's better you go for the purchased version.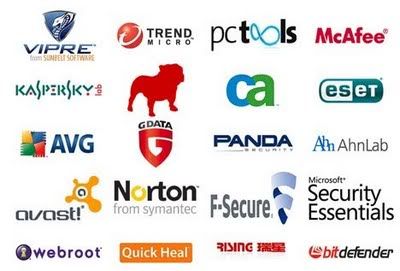 To prevent the list from getting lengthy, I'll just put very selective free software. You can use them to quickly secure your computer and internet and switch to purchased version as your needs grow.
Free Personal Firewalls
Free firewalls are good enough for basic protection against network security threats. They can effectively hide your computer on the network and can protect against both internet security threats as well as local LAN security threats.
If you have never used firewall before, I suggest you go for ZoneAlarm free version. Both Comodo and Private firewall are excellent as well. However they require a little tweaking and are probably not suited for a novice user.
Free Antivirus
Avira Antivir Personal Free antivirus
Microsoft Security Essentials Antivirus
All of the three antiviruses are recommended. The latest AVG has grown bigger in size, therefore I avoid installing it. It is a very robust antivirus though. Avira is excellent, low on resource and faster. It has few glitches of its' own though, very minor ones. Microsoft security essentials is an excellent choice as well. It is cabable of protecting your computer excellently. It is probably as good as paid versions. If you may encounter problems though if you are using a pirated copy of windows. One more reason to switch to original Windows OS.
Free Anti Malware
The free antimalware tools can also be classified as free antispyware tools. The term spyware is more commonplace in use and all the three are good free spyware and malware removers.